What's Christmas like in Japan?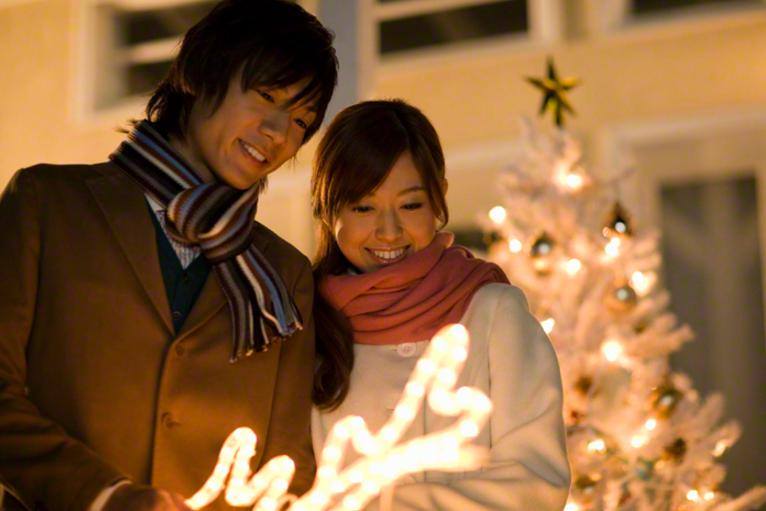 Here are the top 3 differences with Western countries.
1) NO RELIGION
As there are relatively few Christians in Japan, none of the religious connotations associated with Christmas were brought over from the West, and the day is not a national holiday.
However, many of the things that traditionally appear on the strees on Christmas—festive trees in the shopping malls, Christmas markets, LED lights—make an appearance immediately after Halloween.
2) NO FAMILY
Christmas Eve is often celebrated more than Christmas Day, and it's thought of as a romantic day in which couples go for walks to look at the Christmas lights—generally referred to simply as "illuminations"—and havea romantic meal in a restaurant.
3) FAST FOOD
Forget about turkey and pudding: Fried chicken is the food associated with Christmas day in Japan, and this is the busiest time of year for restaurants such as KFC, where people can place special orders in advance. Pudding is substituted by a Christmas cake known as "Strawberry shortcake", a sponge cake decorated with strawberries and whipped cream.
Although some of us might see the differences as outrageous or plain crazy, we need to remember that Christianity was introduced to the country in relatively recent years, when the local religions were already well established.
Besides, despite the differences, Christmas is still focused on happiness and love. Isn't this the core of the Christmas feeling?