雛祭り・Doll Festival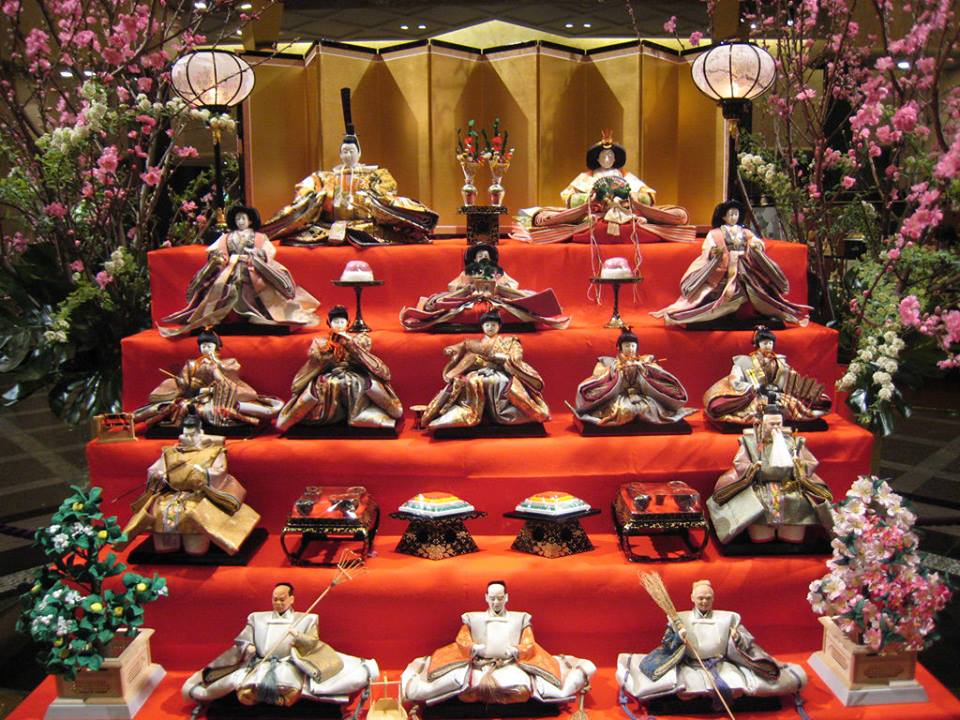 March 3 is the Doll Festival ("Hina Matsuri", 雛祭り), also celebrated as Girls' Day.
During the festival – which was introduced during the Heian Period (794-1192) – families set up a special step-altar covered with a scarlet cloth, on which they arrange "hina" dolls to represent the Heian Imperial Court, with the Emperor and Empress dolls placed on the upper tier (see pictures).
Families with young daughters are particularly motivated to observe the holiday: by displaying dolls on this day, the parents wish for their daughters' long and healthy life, hence the alternative name "Girls' Day".
On the day of Hinamatsuri, families get together and enjoy delicious traditional dishes such as Chirashi-zushi (ちらし寿司), a bowl of sushi rice topped with raw fish and other luck-bringing ingredients, accompanied by clam soup, colorful rice crackers ("Hina-arare", '雛あられ) and diamond-shaped multi-colored rice cake ("Hishimochi", ひし餅) while drinking white sake.
Confused? There's more.
Hinamatsuri is also called Peach Festival ("Momo no sekku", 桃の節句), as March on the lunar calendar is the peach blossom season.
The blossom of the peach tree, prized as harbinger of Spring, is also traditionally thought to ward off malevolent spirits.
These aspects, along with the flower's beauty, have combined to make them an essential decoration of the Hina Matsuri display.