ソースネクスト – Sourcenext: review.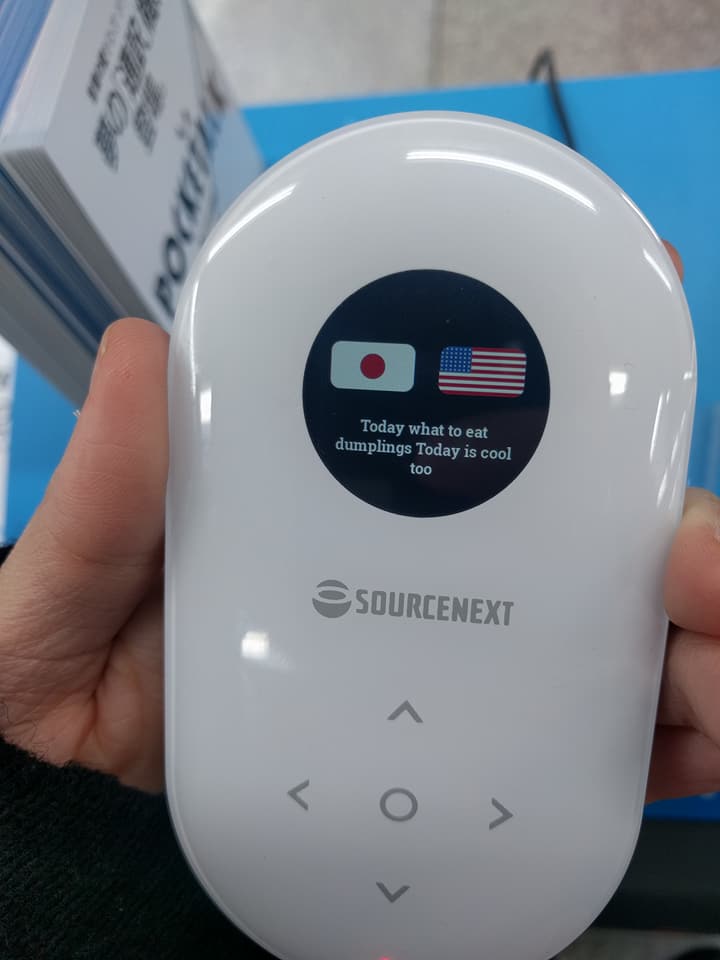 It's our job to be up to date and to provide good advice to our clients, even when this might cause drops in our revenue.
So, it's my job to also advice them when it keeps our revenue as it is.
Here's my review on the new translation device, which sells at 25k in Japan.
Well, no, not a review. Just pics. You evaluate.
(The most dangerous one is "I'm OK with sushi, but pasta could work too" translated to "I think she's pretty good, but doesn't feel like pasta". Whatever that is supposed to mean, I wouldn't recommend answering that to your girlfriend while deciding what to eat…)